 Made with
Love

&

Dedication Enjoy The
Flavor

Of Jamaica
Meals served with choice of rice, steamed vegetables, and fried sweet plantains.
Prices and offerings are subject to change.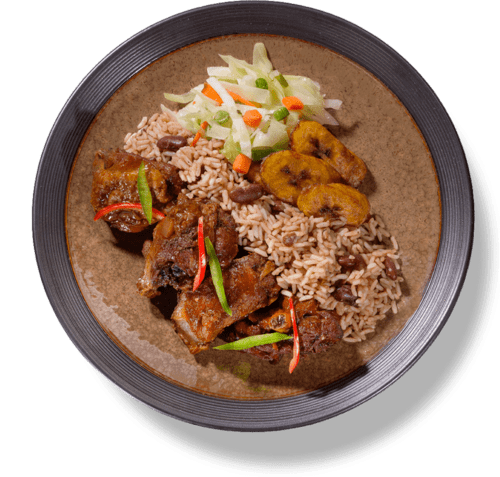 Brown Stew Chicken
Tender brown stewed chicken drenched in a rich and thick gravy — one of those classic dishes that pretty much every Jamaican has had before.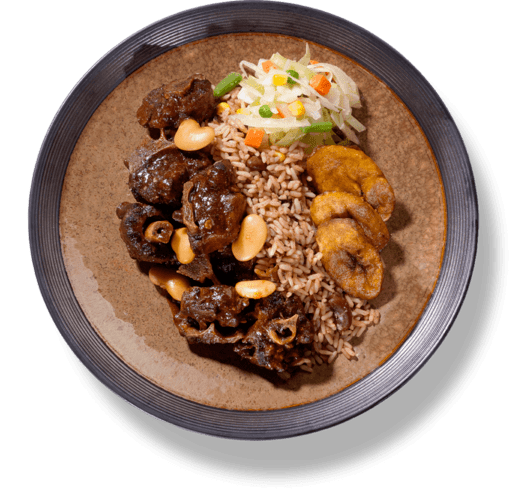 Braised Oxtail
Succulent, slow-cooked, tender braised oxtail in a rich gravy that will make your rice and peas rejoice — a true Caribbean favorite.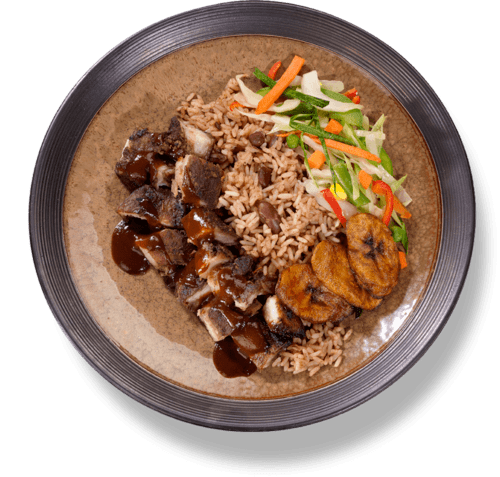 Jerk Pork
Tender and spicy, this slow-cooked juicy Jamaican classic will leave you licking your fingers and asking for more.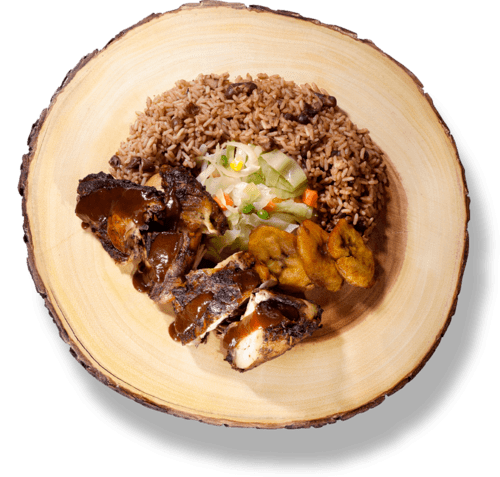 Jerk Chicken
Savory and spicy, slow-cooked jerk chicken with a kick. Seasoned in our signature Uncle Don's Jamaican jerk seasoning.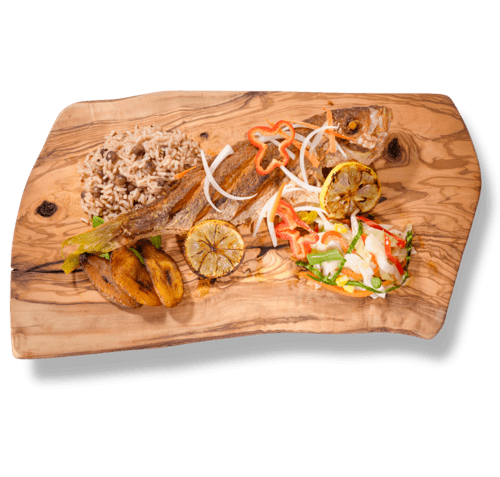 Escovitch Fish
Served across most Jamaican beach-front restaurants, this perfectly fried red snapper comes marinated in a zesty sauce of vinegar, spices, onions, carrots, and peppers. A taste of home.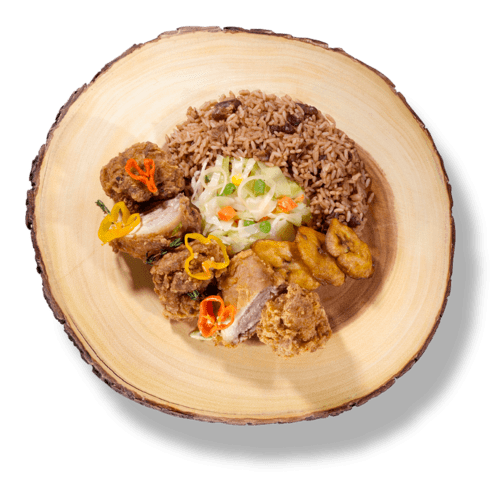 Fried Chicken
Golden brown, crunchy outside and tender inside. Fried in a well-seasoned batter with a hint of spice.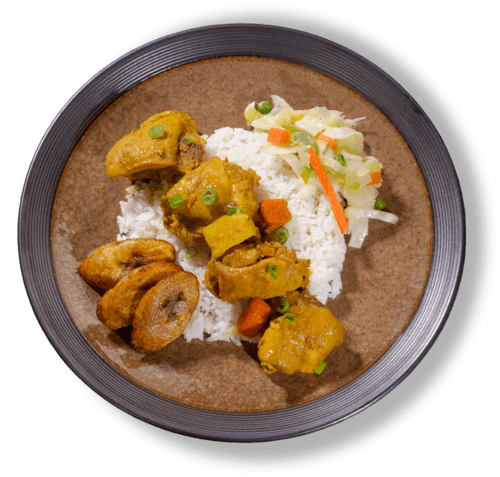 Curried Chicken
Tender chunks of curry-clad chicken cooked to the bone. Includes potatoes and carrots for a hearty anytime meal.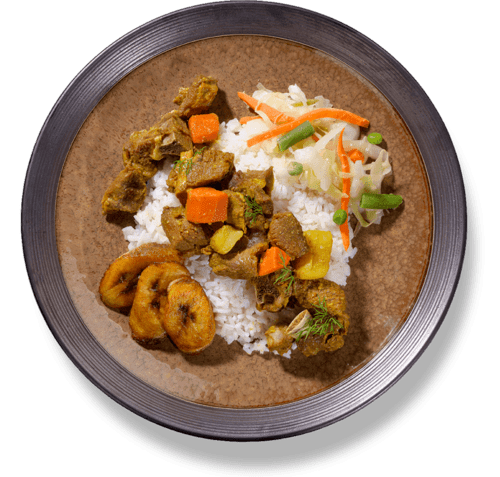 Curried Goat
Tender chunks of curry-clad goat cooked to the bone. Includes potatoes and carrots for a hearty anytime meal. Perfect with white rice.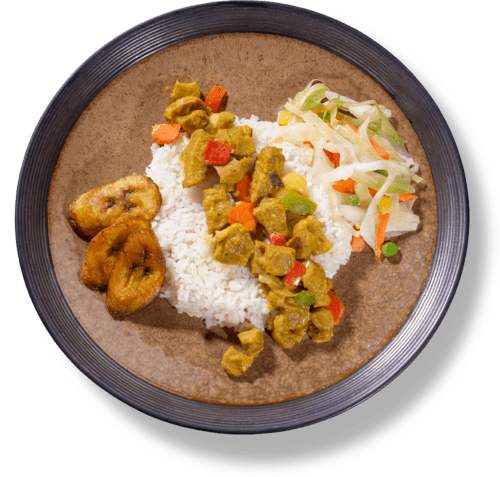 Tofu Vegetables
Coming Soon!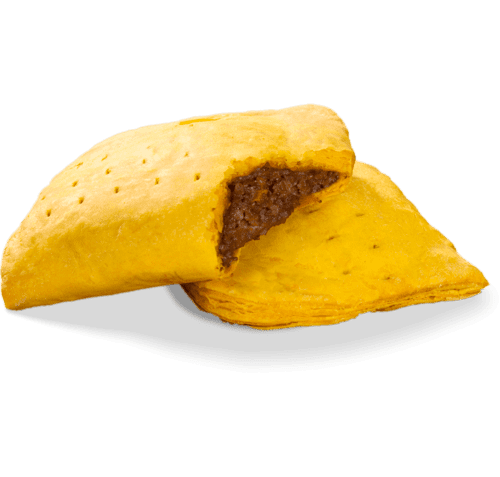 Beef Patty (spicy/mild)
Savory, flavorful spicy or mild ground beef wrapped in flaky layers of our signature crust. A Jamaican classic.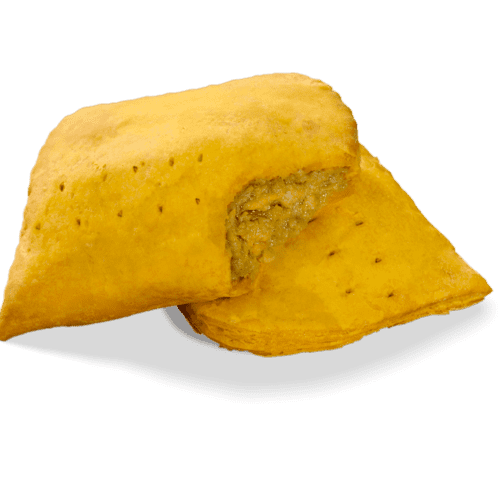 Chicken Patty
Coming Soon!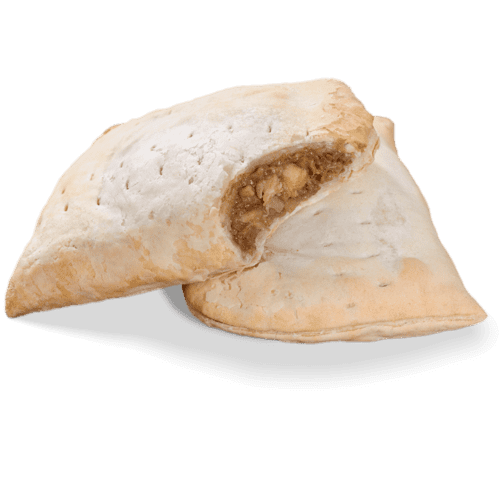 Jerk Chicken Patty
Chunks of boneless chicken marinated in authentic smoky Jamaican jerk seasoning wrapped in layers of our signature flaky crust.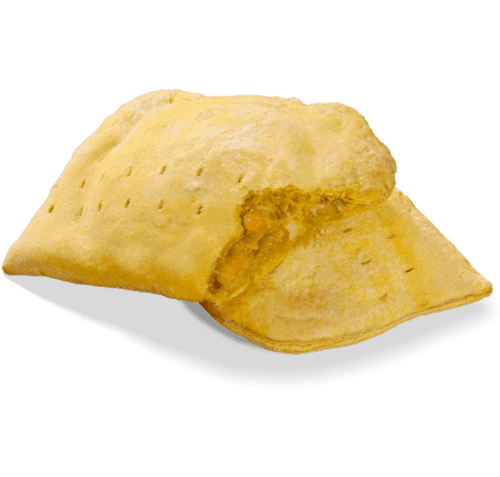 Chee-zee Beef Patty
Cheese can make anything better, so we added cheddar and parmesan cheese to our signature flaky beef patty for one flavorful combination. Try one today!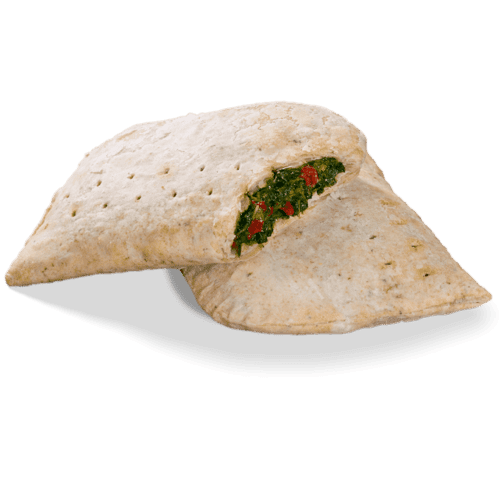 Spinach Patty
Seasoned steamed spinach wrapped in a spinach-speckled whole wheat flaky crust.
Vegetable Patty
Flaky whole wheat pastry filled with tender steamed cabbage, broccoli, corn, carrots.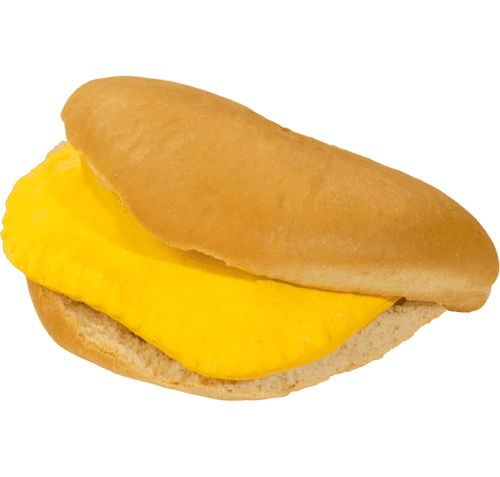 Patty & Coco Bread
Try your favorite Jamaican patty wrapped into a soft, buttery coco bread.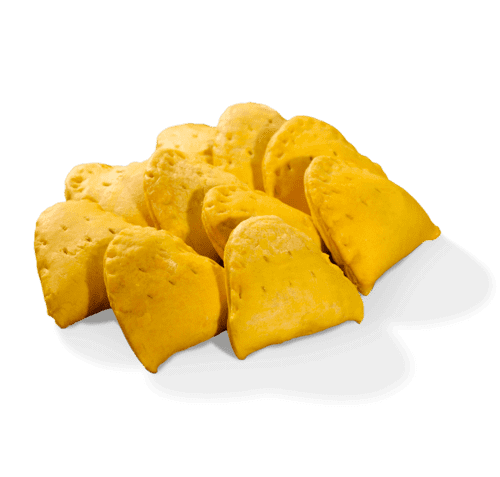 Cocktail Patties
The miniature versions to our classic sized patty, these tokens of flavor are perfect appetizers for events, or even hosting at home. Available for pre-order in beef, chicken, and vegetable.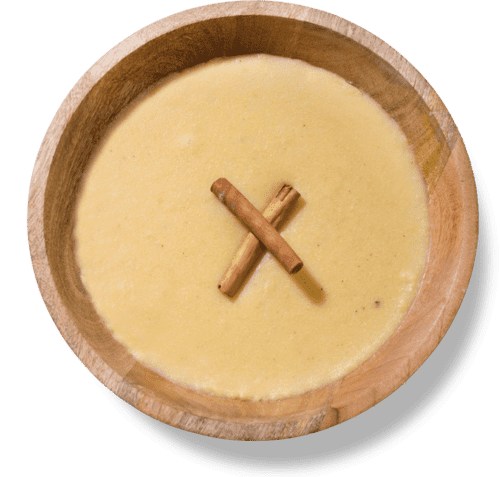 Cornmeal Porridge
Tired of the same oatmeal for breakfast? Start your day right with some sweet and thick porridge infused with earthy spices for a rich flavor.
Fried Dumpling
Originally called "johnny cakes," these fried flour dumplings are crispy, golden brown on the outside, and soft on the inside. A perfect accompaniment for almost any entrée; it ought to be Jamaica's national side dish.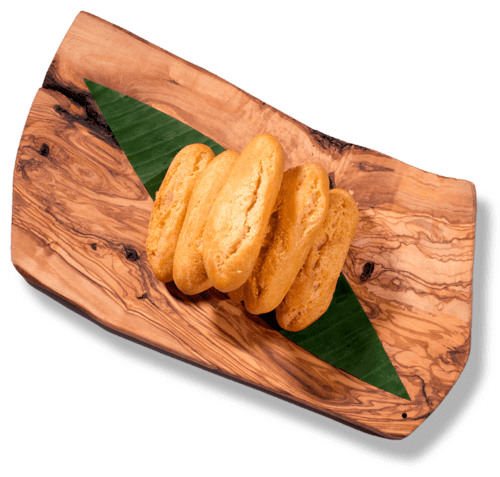 Festival
A sweet, fried, flour-based dumpling best served with fish or jerk chicken to provide a deliciously complementary taste. If fried-dumpling had a party, this would be it.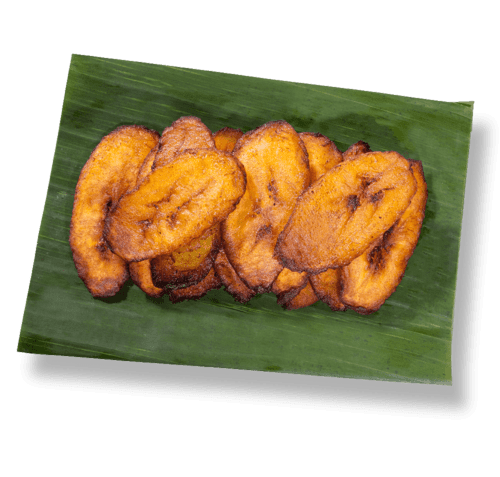 Fried Sweet Plantains
These sweet ripe plantains are sliced and fried to perfection, leaving them crisp on the outside and soft on the inside. A classic Caribbean side dish traditionally served as an appetizer or with your favorite meal.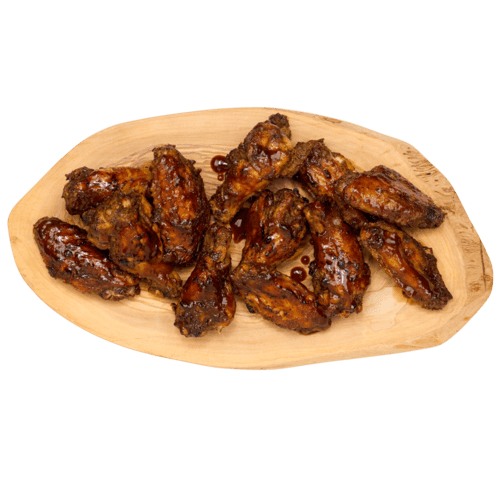 Jerk Chicken Wings
Savory flavor with a spicy kick, marinated in our rich Uncle Don's Jamaican jerk seasoning. Best enjoyed with our signature jerk sauce.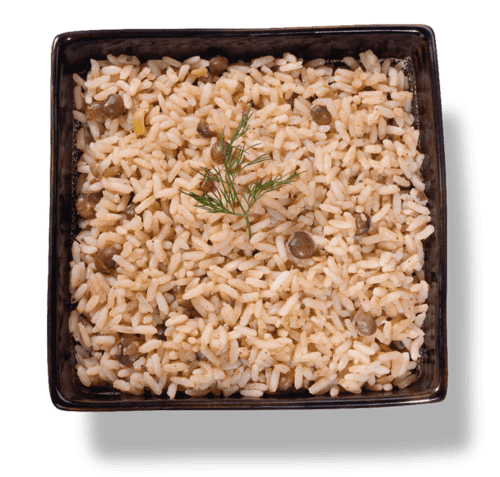 Rice & Peas
Aromatic traditional Jamaican side dish. Seasoned with thyme, garlic, and a blend of spices, this pairs perfectly with our stews, oxtail and jerk dishes.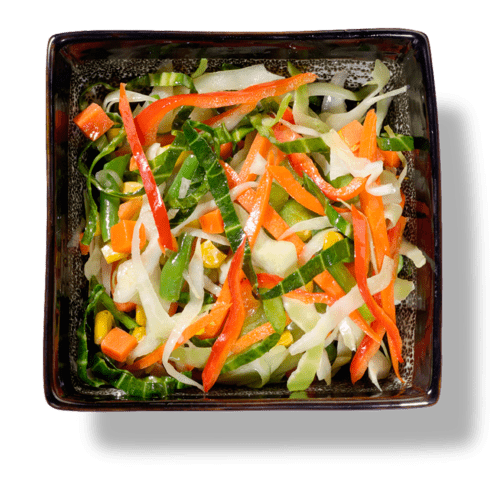 Steamed Vegetables
A medley of cabbage, carrots, corn, and peppers steamed perfectly.
White Rice
Gravy's best friend.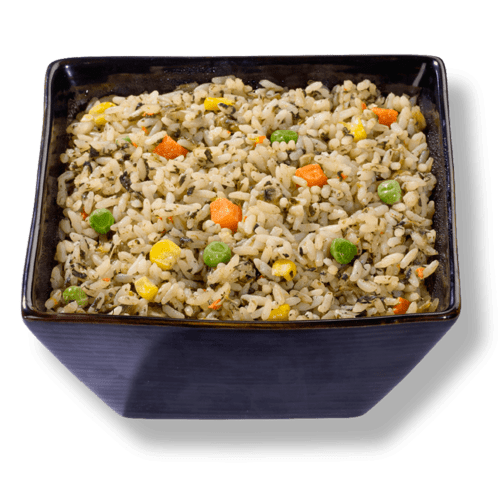 Spinach Rice
Nutritious, flavorful and versatile, this healthier option goes well with every item on our menu.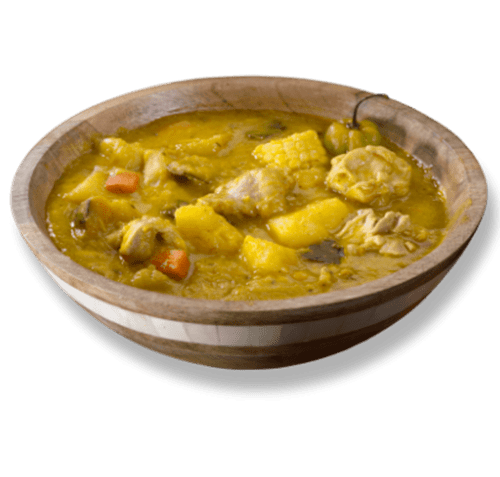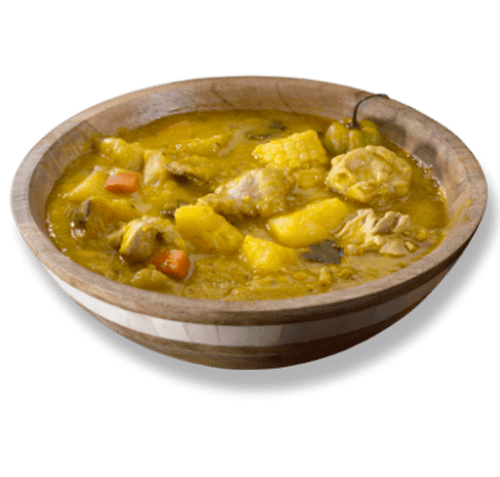 Chicken Soup
The perfect balance of protein and vegetables in a hearty broth that warms you up, and fills you up.
Red Peas Soup
Red peas cooked in a flavorful herb-infused coconut broth with potato, carrots, yam, and dumplings. So flavorful, comforting and warming.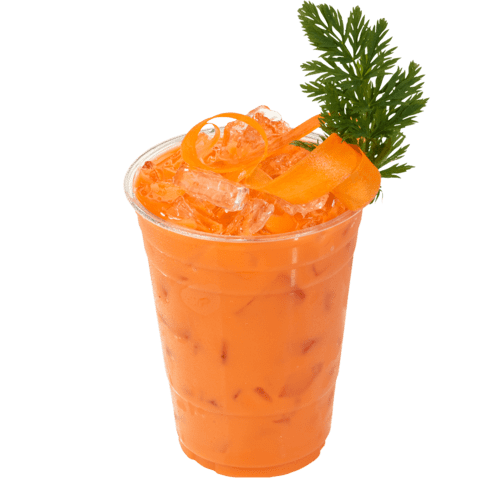 Carrot Juice
Our homemade Caribbean carrot juice is sweet, creamy, and infused with a hint of spice. This "miracle juice" contains a variety of nutrients, mostly Vitamin A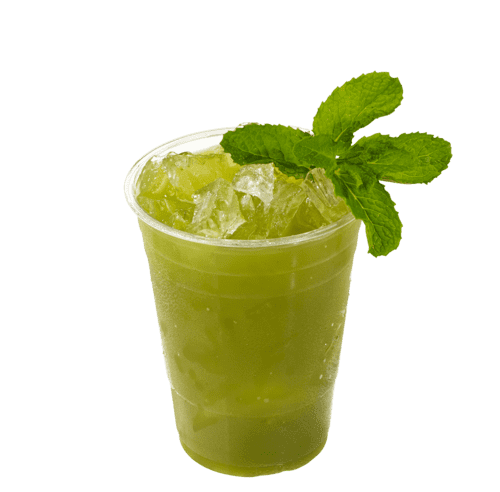 Cucumber Lemon
Our cucumber lemon drink is refreshing and loaded with health benefits. Don't save this drink for summer; drink it all year long!
Pineapple Ginger
A sweet, yet refreshing blend of pineapple. spiced ginger, lemon, and other elements combine for an unforgettable taste.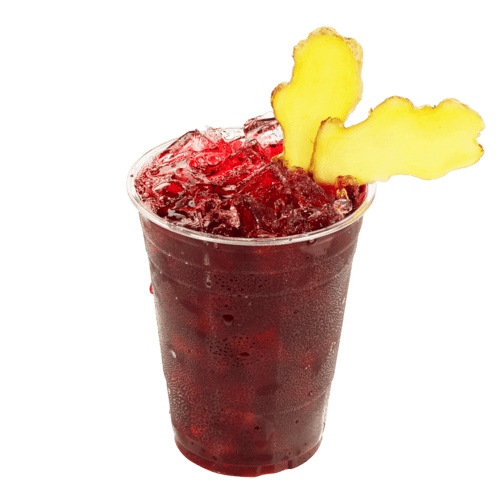 Sorrel
A popular Jamaican holiday drink, the sorrel (hibiscus) flower is boiled along with ginger, allspice, cinnamon sticks, cloves, and sweetened with sugar - best served over ice.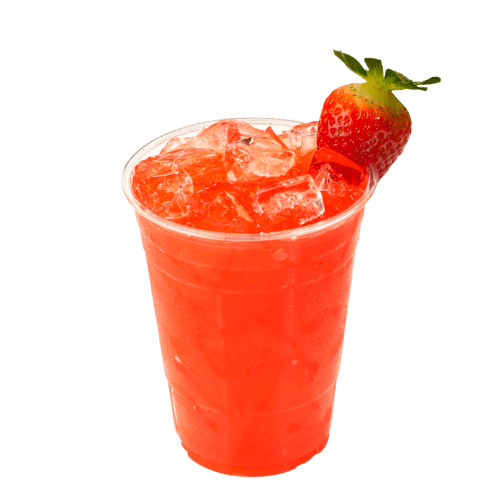 Fruit Punch
A variety of fruity flavors mingle in this refreshing punch.